Ny forskning: På vei mot jordas sjette masseutryddelse
Posted by Sjur Cappelen Papazian on January 14, 2015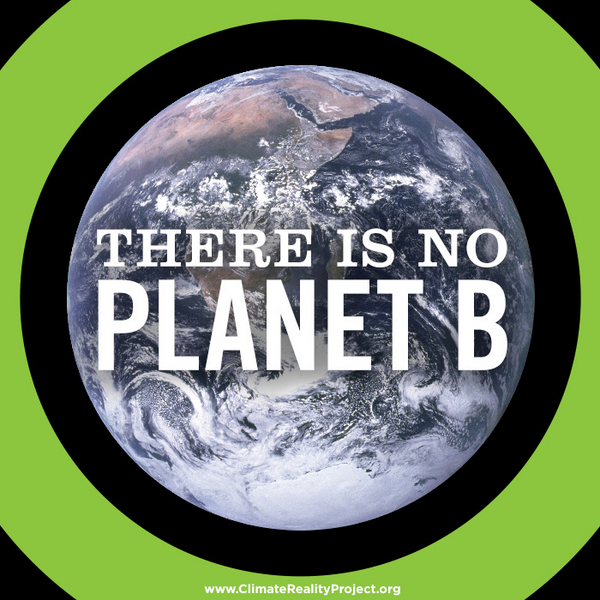 Gaupa er en truet art i villmarka vår!!
Alikevel tillater våre myndigheter jakt på dette flotte dyret.
–
"No one can serve two masters. Either you will hate the one and love the other, or you will be devoted to the one and despise the other. You cannot serve both God and money."
–
The globalization of  Capitalism
Around the world 'development' is robbing tribal people of their land, self-sufficiency and pride and leaving them with nothing. Watch this short, satirical film, written by Oren Ginzburg and narrated by actor and comedian David Mitchell, which tells the story of how tribal peoples are being destroyed in the name of 'development'.
–
–
–
The New World Order:
They control the world's governments; THEY rule over all of us from the top of the pyramid. While WE suffer at the bottom. Right?
Today we blow open the truth about the NWO in order to shed light on this widespread conspiracy which has frequently been invoked to explain the state of our world. Join intrepid host Robert Foster as he takes control of the lever of critical inquiry, alongside special guests Russell Brand, conspiracy guru Terrence Moonseed, and NWO representative William De Berg, in order to ask: who is the New World Order? And how can we stop it?
Ifølge det internasjonale vitenskapstidsskriftet Nature er vi på vei mot en ny masseutryddelse av arter. Vi kjenner allerede til fem masseutryddelser, eller såkalte utdøingsperioder, alle forårsaket av geologiske eller astronomiske hendelser.
I de siste 540 millioner årene har det vært 5 store eventer hvor over 50% av dyreartene har dødd ut. Blant annet for 199,6 millioner år siden, da omkring 50 % av alle arter ble utryddet, årsaken er ukjent. Den siste vi kjenner til skjedde for 65 millioner år siden, i det som blir kalt krittperioden, hvor dinosaurene døde ut.
I Tsjad i Afrika er det funnet en serie med kratre som ser ut til å være 200 millioner år gamle; om de har sammenheng med masseutryddelsen er ukjent, og det forskes enda om det har noen sammenheng.
I likhet med flere andre arter er ulven truet i Norge. I verden er 15 568 arter på listen over truede arter, viser de siste tallene for 2004 fra World Conservation Union (IUCN). Det er en økning på 3300 arter fra året før.
Men biologenes beregninger for hvor mange arter som virkelig forsvinner fra kloden, er langt mer drastiske. Ifølge biolog Petter Johan Schei, direktør ved Fridtjof Nansens Institutt viser beregningene at mellom 10 og 150 arter dør ut hver dag.
Den siste rapporten til World Wildlife Fund og Londons zoologiske samfunn, "The Living Planet Report", går lenger enn de sedvanlige fortellingene om nylig utdødde arter, hvor av mange av dem er obskure og små. Rapporten konkluderer med at verdens bestand av virveldur dyr, som inkluderer pattedyr, reptiler, fugler, fisk og amfibier — har blitt redusert med hele 52 % i de siste 40 årene før 2010.
Virveldyr eller vertebrater er en betegnelse på dyr med et indre skjelett med ryggvirvler. Gruppens latinske kommer fra vertebra – ryggvirvel. Med sine 60 000 arter er det den største gruppen av ryggstrengdyr. Det er også den dyregruppen som er best undersøkt, ikke minst fordi den omfatter oss selv. Sammenliknet med resten av dyreriket er virveldyr imidlertid en nokså liten gruppe (kun 5 % av alle kjente arter er virveldyr, og kun et halvt prosent av alle antatte arter).
Antall utdødde arter av de ulike slagene er ujevn. Antallet av hav og landdyr har falt 40 %, mens den globale bestanden av ferskvennsarter har sunket med drastiske 76 % på grunn av gjødsel, kloakk og industriell forurening.
Tidsskriftet har regnet ut at 41 prosent av amfibiene, 26 prosent av pattedyrene og 13 prosent av fuglerasene står i fare for å dø ut. En masseutryddelse er definert ut i fra et tap på 75 prosent arter eller mer.
"Vi har utryddet omlag 50 % av verdens virveldyr i de siste 40 åra", uttalte Anthony Barnosky, som er biologiprofessor ved universitetet i California, Berkeley, til Washington Post. "Vi har utryddet halvdelen av alle individene. Vi har fisket hele 90 % av fisken opp fra havet. Så dette er alvorlige ting som vi gjør mot verden."
Ifølge Barnosky er den nåværende utryddelsesrate hele 1,200 % større enn normal på grunn av at mennesker dreper dyrene for mat, penger eller utvikling. I dette tempoet vil opp til 75 % av alle kjente arter bli utryddet innen de neste to til tre generasjonene.
Dette er både alarmerende, deprimerende og trist, spesielt når vi vet at det er vi mennesker som er årsaken til at dette skjer – og at vi har alle forutsetninger for å stoppe det, sier Nina Jensen, generalsekretær i World Wide Fund for Nature (WWF) Norge.
– Det fryktes at så mye som 30 prosent av artene våre kan utryddes av klimaendringer alene. Det er vårt enorme forbruk av ressurser som er årsaken til denne dramatiske utviklingen, forteller Jensen, mens det internasjonale vitenskapstidsskriftet Nature har regnet ut at 41 % av amfibiene, 26 % av pattedyrene og 13 % av fuglerasene står i fare for å dø ut.
Dette kan altså bli den første menneskeskapte masseutryddelsen, ifølge tidsskriftet Nature, hvor jakt, fiske og andre former for utnyttelse av naturressurser utgjør 37 prosent av trusselbildet. På andreplass kommer habitatsødeleggelse og -endring. Klimaforandringer kommer på fjerdeplass, med 7 prosent.
Rundt 1 371 500 dyrearter er oppdaget så langt, men det er stor uenighet om hvor mange arter som faktisk eksisterer. Tallene svinger fra to millioner til 50 millioner. Dette gjør det også vanskelig å beregne hvor lang tid det kan ta før man når en masseutryddelse, men tidsskriftet Nature opererer med mellom hundre til tusener av år. Men det trenger ikke å gå så langt som masseutryddelse før konsekvensene blir merkbare. Konsekvensene av ødelagt natur og utryddede arter vet man ofte ikke før de er vekk.
– Økosystemet er som et korthus – fjerner du et kort for mye kan hele huset rase sammen. Det er stor grunn til å frykte kollaps av hele økosystemer og at vi mister sentrale funksjoner som pollinering og vannforsyning, sier Jensen. Økonomisk kan det også gi ringvirkninger. Verdien av naturens økosystemtjenester er beregnet til å tilsvare 243 111 milliarder norske kroner hvert år.
Den internasjonale rødlisten til  International Union for Conservation of Nature opererer med 4529 pattedyr, fugler og amfibier som anses i fare for å bli utryddet. Denne listen kan varierer med de nasjonale rødlistene, siden ett dyr som er utrydningstruet i ett land, ikke trenger å være det på verdensbasis.
I Norge er 2398 arter regnet som er truede eller sårbare på norsk rødliste. Halvparten av Norges truede arter lever i skogen. – Rundt halvparten av artene i den norske rødlisten over truede arter er knyttet til gammel skog. Det viktigste virkemiddelet for å redde disse artene fra utryddelse er å styrke skogvernet, samt drive et bærekraftig skogbruk i de resterende 90 prosent. Går arter tapt, får vi dem aldri tilbake, forteller Jensen.
Eksempler på arter som er utryddet er balinesisk og tasmansk tiger, vietnamesisk neshorn, geirfuglen, og Stellars sjøku. Den tasmanske tigeren, på norsk bedre kjent som pungulven, døde trolig i fangenskap i Hobart Zoo på Tasmania i 1936.
– Det er ingen som har eksakte tall på hvor mange dyr- og plantearter som vi allerede har utryddet, men vi utrydder i dag arter i et tempo som er mellom 1000 og 10 000 ganger raskere enn naturlig, forteller generalsekretær Jensen.
Ifølge Jensen kan likevel en radikal omlegging av samfunnsstrukturen være med på å forebygge den dystre utviklingen: – Ressursbruken må bli mye mer effektiv og verdens energi må komme fra fornybare kilder. De viktigste tingene vi kan gjøre er å bekjempe ulovlig jakt og fiske, drive smartere samfunnsplanlegging som ivaretar natur, styrke skogvernet, og styrke kunnskapen og kartleggingen av natur og arter.
Menneske kan med andre ord bli kjent for den største utryddelsen noen gang. brenner all fossil energi. kometen som tok dinosaurene utryddet ca 70 – 80 % av liv på jorden, i en periode fra 100000 til en mill år. Menneske har tatt 50% av naturens liv på korte 40 år. Vi er tydeligvis gode på og drepe.
Lurer på hvor mye liv på jorden som kommer til og forsvinne pga menneske. Kanskje verre en de som var før. det er mulig og hjemme seg i dypt vann huler osv under de andre 5 kjente store utryddelsene, men en komet søker ikke med ekkolodd og annet for og finne selv de få fiskene og annet som gjemmer seg.
Worst case senario er at bare små insekter/plangton og andre microber ovelever. Good news er at liv vil utvikle seg igjen og starte en ny epoke, med nesten alle kjente dyre/planteliv borte. Hvem vet hvilke former liv da vil ta.
Saken er at vi har en enorm overproduksjon og et enormt overforbruk – det vi trenger er mindre og mer kreative arbeidsplasser og borgerlønn, noe som kan føre til at vi bedre kan sette oss inn i problemstillingene og utfordringene som dagens samfunn står overfor. Vi må gå fra Homo Economicus til Home Ecologicus, og basere vårt samfunn på en dyp grønn økonomi eller kretsløpsøkonomi.
Det hele blir ganske sykt, når vi ikke jobber for å leve, men lever for å jobbe. Især tatt i betraktning av at vi har en kulturell, økonomisk og økologisk krise, har utryddet hele 53 % av alle dyrearter i de siste 40 åra, aldri før hatt et så stort mellom fattig og rik og produserer mat til 12 milliarder mennesker, kaster mat tilsvarende til 6 milliarder mennesker og lar 1 milliard mennesker sulte i hjel. Dette er hva jeg har valgt å kalle et sykt samfunn!
På 40 år har vi utslettet 50 % av alle dyrearter, ødelagt naturen i de grader, blitt med på den ene imperialistiske krigen etter den andre og forskjellene mellom folk kan sies å være lite annet enn groteske.
Samtidig beskylder folk en for å være konspirasjonstenker bare fordi man evner å tenke kritisk og selvstendig, samt tørr å stille spørsmålstegn ved ting som så åpenlyst ikke passer inn med det vi forhøre gjennom våre tankeløse og fordummende medier og av våre så alt for ofte ansvarsløse politikere som gjør lite annet enn å mele sin egen kake og verne om de rikestes interesser.
Det å være ignorant i dagens samfunn med så mye informasjon tilgjengelig er et valg som så alt for mange velger i stedet for å sette de ansvarlige på plass. I stedet for å beskylde folk for å være konspirasjonsteoretikere bør man stille de ansvarlige til veggs. Gjør man ikke dette så viser det kun at man har tatt et valg – å være ignorant.
Det som videre skjer er at folk som bestemmer seg for å slutte å ta til seg ny kunnskap om fx militæret og klimaet, samtidig utvikler stadig bedre beskyttelsesmekanismer og rasjonaliseringer for hvorfor dette valget er det eneste riktige, og for hvorfor det å vite enda mer om militæret eller klimaet er både unødvendig, nedslående, deprimerende, teit, fanatisk etc etc.
Enderesultatet her er at de som valgte å slutte å ta til seg ny kunnskap sitter igjen med et inntrykk av alle disse som ikke sluttet å ta til seg ny kunnskap som teite, nerdete, konspirasjonsteoretiske, og, ikke minst, kunnskapsløse. Ironien er med andre ord fullkommen. Kanskje man heller bør stille spørsmålet om hvorfor ting har blitt som de har blitt?

Ny forskning: På vei mot jordas sjette masseutryddelse
Planet Earth, the half-empty zoo – Chicago Tribune
Modern destruction of animal populations rivals extinction of dinosaurs, scientists warn
The Five Worst Mass Extinctions